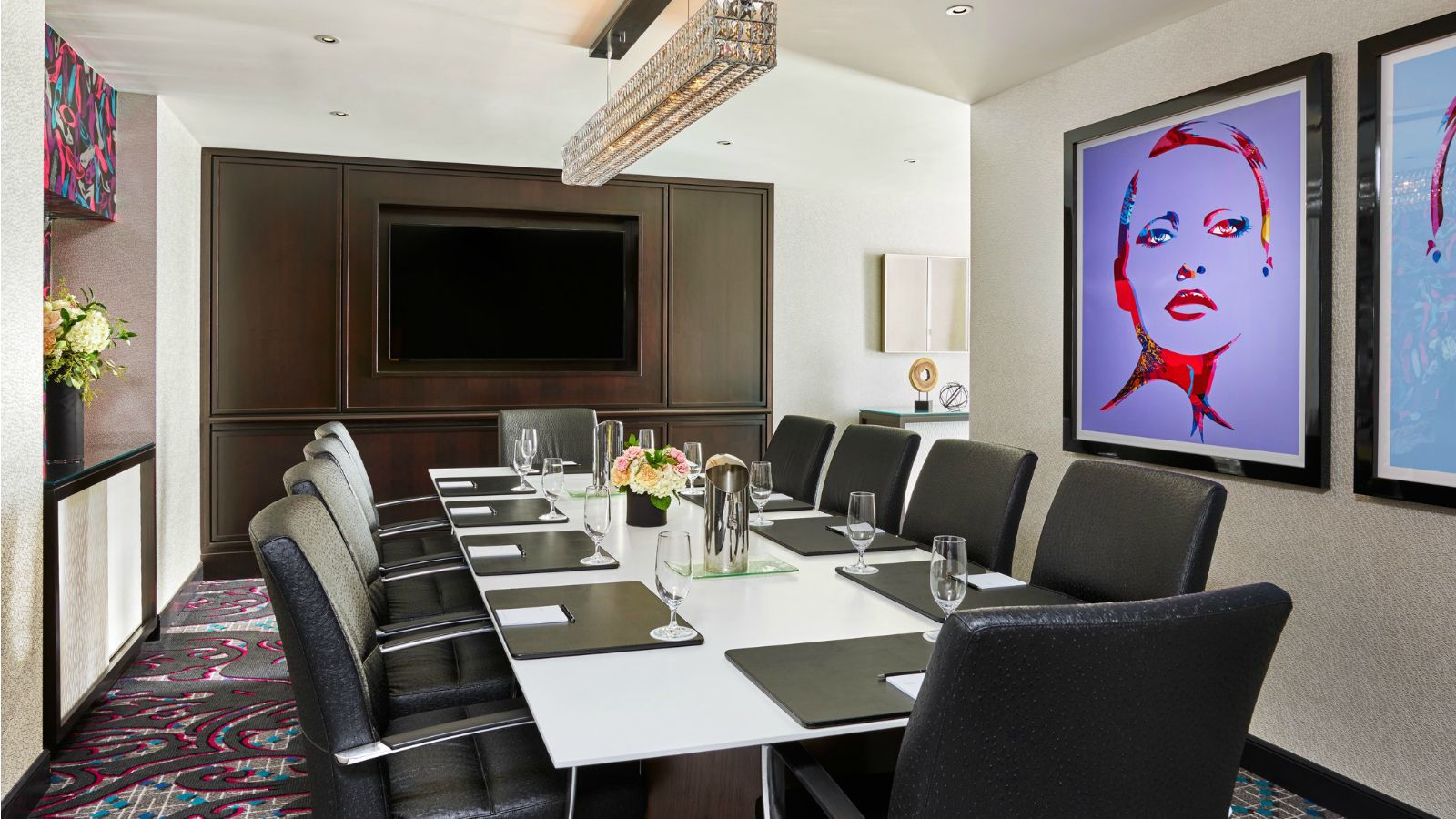 Located in the heart of downtown Portland, the Nines Hotel is an architectural gem blending classic elegance with the finest features of modern luxury. Eco-consciousness and Portland green meetings are a distinctive key to the LEED Silver Certified Hotel (one of only a handful of hotels in the United States to receive this distinction). We have recognized and made certain that efficient plumbing systems are in place to save upwards of 500,000 gallons of water annually, and receive 100% of our energy from renewable sources such as wind power and carbon offsets.
Portland Green Meetings:
No matter the focus of your next meeting, put sustaining the planet on the agenda at the Nines. With an unparalleled host of earth-friendly amenities for greener meetings, conferences, and events in 13,500 square-feet of Portland meeting rooms, the Nines, Portland will make your next event memorable.
A glimpse at efforts towards Portland green meetings at the Nines:
The Nines is LEED Silver Certified
Clean Supplies are Green Sealed Certified and meet the LEED and IAQ guidelines
Seasonal menus sourcing local and sustainable ingredients
The hotel staff compost and recycle
Energy Conservation-drawing 100% renewable energy; including wind-power and carbon offsets
Water Conservation Program
Solid Waste Management Program
Indoor Air Quality Program
100% Non Smoking facility
For more information about Portland green meetings and events at the Nines Hotel, please dial (503)222-9996 or click here to submit an RFP.
If you would like to customize your meeting to your own ideal shade of green, you can consult with the dedicated sales professionals at the Nines. You may want to consider the follow as additional options we provide upon request:
Water stations instead of water bottles
Zipcar for out of town guests
MAX light rail passes for out of town guests
Minimal linen usage
Sustainable centerpieces
Group can purchase carbon offsets to create a "Carbon Neutral" event.
Leftover food donated to a local homeless shelter
Collateral in-room detailing all of the green attributes of the hotel
Bulk products for all meals
All Day Sample Menu for Portland Green Meetings:
The Nines Continental Breakfast:
Selection of Chilled Fruit Juices
Sliced Seasonal Fruits & Berries
the Nines Bakery Basket, Butter, Honey & Preserves
Freshly Brewed Coffee, Decaffeinated Coffee, Selection of Mighty Leaf Tea
AM Break:
Variety of Oregon Berry Smoothies
House-Made Granola Bars, Oregon Hazelnuts, Bob's Red Mill Oats
Coffee & Tea Selection
Lunch:
Organic Field Greens, Shaved Vegetables, Washington Apple Vinaigrette
Bob's Red Mill Barley Risotto, Draper Valley Chicken Confit, Sun-Dried Cherries, Petite Herb Salad
Hazelnut-Caramel Tart, Pear Sorbet
PM Break:
Local Organic Vegetable Chips, Smoked Sea Salt, Oregon Truffle Dip
Organic Whole Fruits
Citrus & Herb Infused Water
Coffee & Tea Selection