Enjoy from two distinct and uniquely crafted renowned restaurants at The Nines hotel.
Urban Farmer is open for breakfast 7 days a week 7am-2pm, dinner service from 5pm-11pm.
A la carte brunch is available Saturday & Sunday from 7am-2pm.
Departure Restaurant is open for dinner service beginning May 1st, 2023, Wednesday – Sunday 4pm-10pm.
Reservations are strongly recommended for both venues.
Urban Farmer, located just beyond the front desk of The Nines Hotel, is a modern steakhouse emphasizing sustainable ingredients and simple farm-to-table preparations. Departure, located on the 15th floor for the Meier & Frank building, offers contemporary Asian cuisine in a cosmopolitan setting and features two stunning rooftop patios with views of the surrounding area. Both on-site restaurants are Gold certified with the Sustainability at Work Program.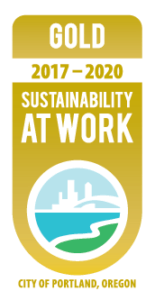 Departure Restaurant
Modern Asian cuisine in a sleek, cosmopolitan setting
Departure Restaurant sits atop the Nines Hotel and offers modern Asian cuisine in a sleek, cosmopolitan setting with two outdoor decks and stunning views of the city, mountains and Willamette river. Traditional Asian preparations meet Northwest ingredients in signature dishes such as the restaurant's grilled kushiyaki selections, kobe meatballs and maguro karai honey sushi rolls.
Learn More
Reservations
Urban Farmer Restaurant
Redefining the modern steakhouse
Urban Farmer Restaurant redefines the modern steakhouse with an emphasis on Northwest, sustainable ingredients and simple & farm to table preparations. We offer a range of beef options including grass-fed Oregon beef, pasture-raised, grain-finished beef, as well as corn-fed beef. With an expansive wine list and cocktails made with many local spirits, the beverage program extends the concept of local and sustainable.
Learn More
Reservations
The Nines Living Room
Lounge Menu Offerings & Cocktail Service Daily 2:00PM-11PM
Located directly behind The Nines Hotel's front desk, The Nines Living room features a beautiful open setting in which guests can enjoy a small bite and cocktails provided by Urban Farmer. Relax in any of the contemporary seating arrangements, cubes, or on bench spaces. Entertainment occurs six days a week in The Nines Living Room featuring local solo artists. A full list of entertainers and the schedule can be found on The Nines Facebook Events Page.
Entertainment Line-Up
In Room Dining
Available to All Guests
We make in-room dining easy, creating an elevated experience for our guests. Just order room service through your television or call us for further assistance. Please don't hesitate to let us know how we can make your stay more comfortable.
Learn More